Contact Us & Bank Details
O.k. Dam Pvt. Ltd.
Address: Sorhakhutte,Kathmandu, Nepal
Sunday - Friday: 10 AM to 6 PM
NIC Asia Bank:
Account Name: O.k Dam Pvt. Ltd
Account Number: 0174150033997004
Branch: Samakhusi, Kathmandu
SWIFT Code: NICENPKA
Branch Code: 17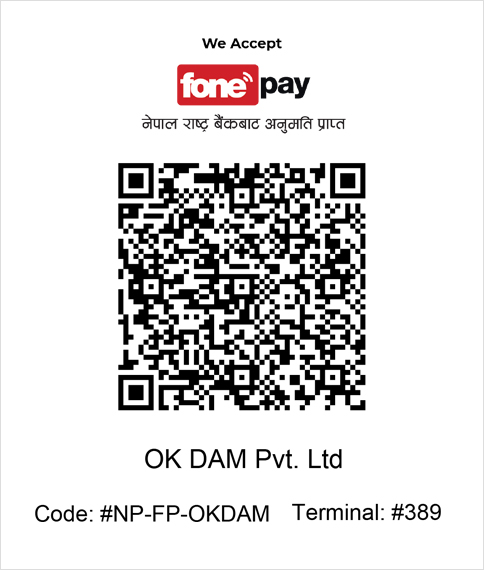 ---
Express Delivery
Express Delivery on orders over Nepal
Secure Shopping
We are committed to protecting the security of your information
Easy Returns
Easy returns on our products, Returns are free and easy!
Quality Checked
We are providing top quality products and service.
Back to top